(Inductive) Bible Study
(INDUCTIVE) BIBLE STUDY
For each book there is an indication as to how demanding it is to read (ranging from A = not demanding to AAAAA = highly demanding).

Gordon Fee and Douglas Stuart, How to Read the Bible for All Its Worth (Zondervan/Scripture Union, 1982).
The best introduction to Bible study that I know. If you have not read any books on this topic yet, this is a must-read. After all, as a Christian, shouldn't you read at least one book on how to study the Bible, seeing that this topic is so foundational? This book discusses the various types of literature in the Bible and how to understand them. 
AA Order at amazon.com!

Loren Cunningham, The Book That Transforms Nations: The Power of the Bible to Change Any Country (YWAM Publishing, 2007). 
This is not a "How-To" book, but a "Why" book – why read and study the Bible? Because it makes a difference, for each of us individually, but also for the nations we live in. This is something Loren illustrates with many fascinating stories. And yet: "As I have traveled the nations during the past few decades, I have noticed what is missing. We aren't discipling people in the Word of God. In most churches, from small congregations to the megachurches, we spend an hour – even an hour and a half – singing worship songs. We enjoy it. It's a good thing. But if a preacher takes more than twenty minutes to teach the Word – thirty at the most – people will complain. And for too many, those twenty minutes are all the Bible they're going to get all week long!"
A Order at amazon.com!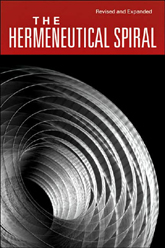 Grant R. Osborne, The Hermeneutical Spiral (InterVarsity, 1991). 
An excellent academic introduction to the whole field of hermeneutics (interpretation) from an evangelical perspective. Because of its high academic level, this book is not suitable for beginners (read Fee and Stuart first). 
AAAAA Order at amazon.com!

Herman Ridderbos, Paul: An Outline of His Theology (Eerdmans, 1975). 
The author deals with the major themes and questions of Pauline theology and searches for the center of this theology. 
AAAAA Order at amazon.com!

Haddon W. Robinson, Biblical Preaching: The Development and Delivery of Expository Messages (Baker, 1980).
Haddon Robinson is evangelicalism's 'guru' on expository preaching. This book is a practical and helpful guide to preparing messages that are truly based on the biblical text rather than imposed on it, and therefore carry divine authority like perhaps nothing else. 
AAA Order at amazon.com!
Ron Smith, Hooked on the Word: Changing Your Life Through Bible Meditation (Westshore Books, 1994). 
This book is included not so much because it is a great book, but because it is a great topic. Bible meditation is a much neglected spiritual discipline, therefore this book is well worth reading. 
A Order at amazon.com!

N. T. Wright, The New Testament and the People of God (Fortress, 1992). 
You may want to give up right here: this is the first of a monumental five-volume series dealing with New Testament studies at the highest academic level. However, Wright covers almost the entire field, interacts with many views and in particular engages the post-modern worldview and proposes an alternative approach to the world and to Scripture. Besides, he conveys the message of Jesus, Paul and the gospels with remarkable freshness and in a rich style. It is therefore worth the effort, if you can stomach 'heavy stuff'; I found it thoroughly enjoyable ànd enlightening. I am already looking forward to reading the second volume, Jesus and the Victory of God. 
AAAAA Order at amazon.com!

N. T. Wright, Jesus and the Victory of God(Fortress, 1996). 
I have read this volume in the mean time and it is equally great. I don't agree with everything (e.g. 'the coming of the son of man' may not be identical with the second coming, but it does include more than just the destruction of Jerusalem in AD 70; it remains as incomplete after AD 70 as Israel's prophesied return from exile after 539 BC). Anyway, this is great, be it challenging reading. I am now looking forward to Part Three.
AAAAA Order at amazon.com!
I have noticed that Wright has published his thoughts in more digestible form as well:

The Challenge of Jesus: Rediscovering Who Jesus Was and Is (Intervarsity; 1999).
AA Order at amazon.com!

Surprised by Hope: Rethinking Heaven, the Resurrection, and the Mission of the Church (HarperOne, 2008).
AAA Order at amazon.com!
Additional books on inductive Bible study:

Howard G. Hendricks and William D. Hendricks, Living By the Book (Moody Press, 1991). 
Simple and practical. Could have been a bit shorter. 
A Order at amazon.com!

A. Berkeley Mickelsen & Alvera M. Mickelsen, Understanding Scripture: How to Read and Study the Bible (Hendrickson, 1992). 
A Order at amazon.com!

Robert A. Traina, Methodical Bible Study(Zondervan, 1980). 
Good and thorough introduction to inductive Bible study, but a bit dry. 
AAA Order at amazon.com!
Additional categories: